© The Bridge Medical Clinic


Stephanie, Office Manager
Originally from the Peace River region in Northern Alberta, Dr. Lebeuf received his undergraduate training in Zoology from the University of Alberta. After globetrotting, he attained his degree in Medicine from the University of Saskatchewan, and thereafter completed his residency in Family Medicine at the University of Calgary.
​His early practice focused upon rural medicine, acting as a locum throughout isolated regions of Alberta, and subsequently practicing for several years in Nipawin, Saskatchewan.
He relocated in 2001, and is proud to call Campbell River home along with his three children and wife. ​When not forced into yardwork, you may see him on the river, ocean, squash court, or with his guitar.

Stephanie grew up in the Comox Valley and Black Creek and never left, now happy to call Black Creek home with her husband and two children. With a passion for music, laughter and the outdoors you can find her exploring lakes, fishing and camping with her family or singing between thoughts as she's working. She is grateful to work in a place where she can help the community and can hopefully make someone's day a little brighter

.
Jamie was born and raised on Vancouver Island and has called Campbell River her home for most of her life. She has a great appreciation for the outdoors and a huge passion for baseball! Jamie loves being a Medical Office Assistant and enjoys helping others in any way she can. Jamie is very excited to be a part of the team at The Bridge Medical Clinic!
Nearly 29 years ago, my wife and I visited Campbell River, while shopping for a community to settle down in. We had dinner that night at the much loved Gourmet by the Sea in Oyster Bay, and both concluded that this could be that place. Little did we know that we would end up living minutes from there and settling into the Oyster River community. After 28 years of working at Alder Medical, I have chosen to simplify my life and made the move to work full time at the Bridge Medical clinic. I believe in building the community, and broadening the medical services provided locally. I'm proud to be a part of the Oyster River community, which is rich with wonderful, down to earth people. So whether it be on the favored Oyster River pub to pub trail, kayaking in the bay, mountain biking along the oyster river, I'll see you around.
Growing up in the Oyster River area has been a privilege and has given Dr Baerg a love for the North Island life. She is happy to be back in the Comox Valley where she can work, and enjoy outdoor pursuits in such beauty. She looks forward to serving the residents of Oyster River and to pursuing her love of family medicine, with a special interest in women's health, at the Bridge Clinic.

​
Jesse was born and raised in the Comox Valley, and is now enjoying raising her young family here too. She can often be found out on adventures with her four kids, river swimming, treasure hunts, fishing, beach fires, and camping. This year they have taken on the challenges of all learning how to downhill ski. Jesse is thrilled to be part of The Bridge Team and the local Black Creek community that means so much to her.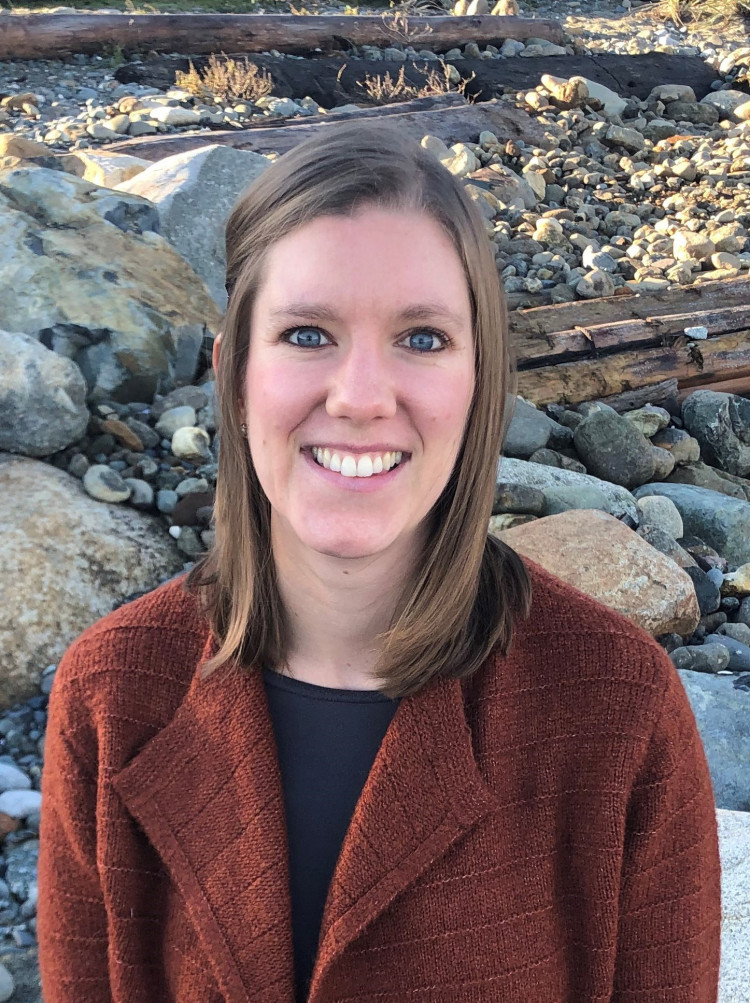 After living and traveling around Europe for several years, Heather arrived in Campbell River with her three children the summer of 2020. She completed her Hospital Unit Clerk Certification soon after. In 2021 she became a Medical Office Assistant and absolutely loves it. Heather enjoys the interaction with the community and she's happy to help out where she can. She's grateful to be part of such a great team at The Bridge. She spends her spare time exploring and getting know beautiful Vancouver Island and enjoys visiting local lakes with her family.

​
Kendra is originally from Colorado and attended UBC to become a Registered Nurse right out of high school. During her time at UBC, she fell in love with the West Coast and decided to stay in Canada. She practiced as an RN for 8 years in Vancouver and in Campbell River. In 2017, she decided to get her Masters in Nursing to be a Nurse Practitioner and worked at Foundry in Campbell River for 2 years. After moving to the island, she enjoyed the Oyster River area and was fortunate to find a lovely home here with her partner. Kendra loves exploring all the swimming holes, beaches, hiking trails and skiing in the winter. She is excited to call The Bridge my new practice location.
Nurse Practitioner
​Kendra Brown